The Earthshot Prize officially launched today and the Duke of Cambridge will be joined by Queen Rania of Jordan on the judging council of the Prize. The Earthshot prize rewards projects that improve the environment and work towards a better planet.
The awards will hand out £50 million over the course of ten years. Every year, a prize of £1 million will be awarded to winning schemes in five categories. The areas are biodiversity, waste, air pollution, oceans and climate. Anyone can enter and the main criteria is that their idea offers a real chance of change for the better in environmental issues. Any kind of idea, from new technology to developing new behaviours, is welcome.
Per royal reporter Victoria Murphy, Kensington Palace shared that the winners could be selected from "a wide range of individuals, teams or collaborations—scientists, activists, economists, community projects, leaders, governments, banks, businesses, cities, and countries." They will be chosen by Prince William and a specially-appointed Earthshot Prize Council, with guidance and insight from "a distinguished panel of experts."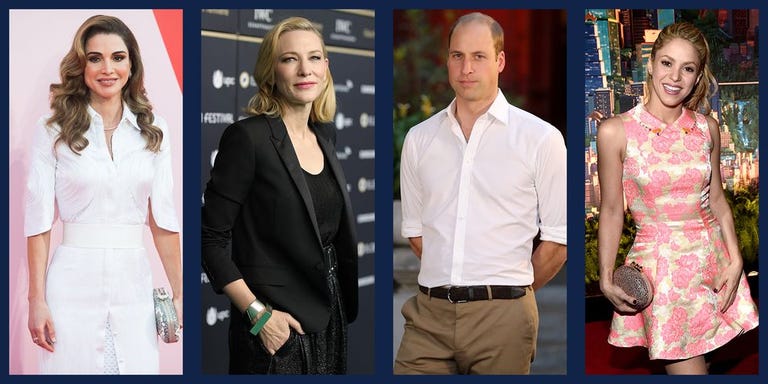 The two royals are are joined on the committee by figures from space exploration, sport and the arts. Footballer and Brazil captain, Dani Alves, is on the team as is Olympian, Yao Ming, who is now an advocate for the Special Olympics. From the arts comes Oscar winning actress, Cate Blanchett while Indra Nooyi, formerly CEO of Pepsi, is also a member.
Economist Dr. Ngozi Okonjo Iweala, who has served several times as part of the Nigerian government, adds her expertise alongside astronaut Naoko Yamazaki, environmentalist Hindou Oumarou Ibrahim and Christiana Figueres, the former Climate Change head at the United Nations.
The final member of the Council is Sir David Attenborough. Speaking to Sir David about the group, the Duke of Cambridge said the Council is a ''diverse, broad range of people from all around the world'. William also revealed he'd been talking to them all over the past few months and in a video shared by Kensington Palace, he was seen describing himself to some of them as the ''very boring, kind of like coach in the corner at the moment looking for some very skillful players''.