The F8 Spider is equipped with Ferrari's most powerful V8 ever – a 3.9-litre, twin-turbocharged unit that produces 720hp, which is, if you'll allow us to use the technical term, stupidly powerful.
Just to give you an idea of how far the F8 Spider has moved the game on, it's nearly twice as powerful as the F355 GTS, its counterpart from just two decades prior.
As you might expect from that much power, the F8 Spider is an absolute rocket, with the benchmark century sprint taken care of in just 2.9 seconds, and it takes only 8.9 seconds to bring it from a standstill to 200km/h.
But more than those on-paper numbers is how the F8 Spider delivers its performance. It's backed up with a complex suite of electronics, the thresholds of which are controlled through a five-position switch in the steering wheel (the so-called manettino), allowing in certain modes to enter controlled drifts.
Suffice it to say, you won't be doing that too much on public roads, but even driven with the merest hint of aggression, it's pretty clear the F8 Spider is stupendously competent.
It steers with laser-guided precision, without the sort of twitchiness that afflicted its predecessor, the 458 Spider, and the sort of mechanical grip it seems to conjure up from thin air inspires a good deal of confidence.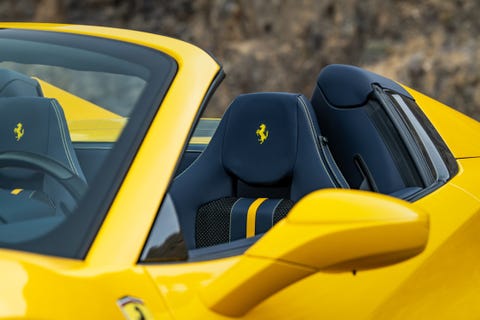 And that's probably the best thing about the F8 Spider. In spite of the frankly silly amounts of power it produces, it has the magical ability to flatter drivers of all skill levels. 
Back in the day, Ferraris were occasional things. They were far too peaky, far too savage to be considered for the prosaic task of merely commuting from, say, home to work and back again.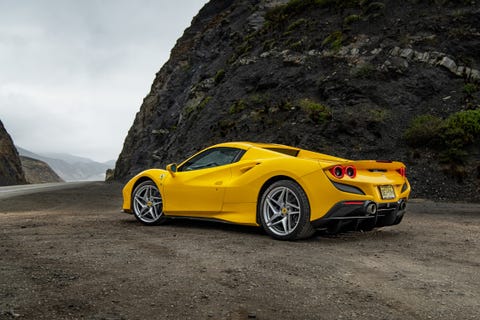 The F8 Spider, however, is a completely different beast to Ferraris of old. The seven-speed dual-clutch transmission is a boon in that department, taking all the guesswork out of shifting gears.
The gearbox, which is whip-crack rapid when being driven hard, is just as happy to crawl through city traffic, making the F8 Spider no more grating than any other mid-sized executive saloon.
Of course, you'll have to watch out for its prodigious width – a fraction under 2m –which makes negotiating certain multi-storey carparks a bit of a tricky affair, but that's about it.
The F8 Spider can also perform double-duty as a perfectly serviceable daily commuter, which again sounds terribly mundane, but the fact it can do that, and still perform as a Ferrari should, is commendable.